Tooling Technical Support
Our experience is your resource.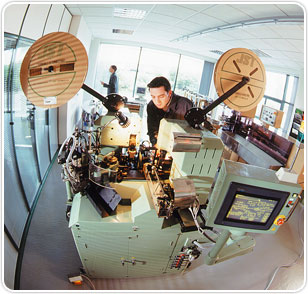 JST have a 'total package philosophy' regarding the supply of terminals / connectors and related application tooling. It is our belief that the supply of application tooling is a fundamental part of our business and this is reflected in our comprehensive range of application tooling.

Whether the requirement is for a hand tool, a fully automatic wire termination machine or any stage in-between, JST has product matched application tooling available to fulfil our customer's requirements.

Because the application tooling is manufactured to the same stringent quality standards as our terminals and connectors, we can confidently guarantee that the resultant crimp produced by these tools is of the highest quality and conforms to the tolerances specified for the product.

JST's application tooling is supported by a dedicated team of qualified engineers who are always on hand to provide you with technical support and assistance.

JST-SouthAfrica.com have an extensive inventory of more than 3,000 different spare parts stored in a 'state of the art' parts retrieval system, which enables us to quickly locate and despatch any part to our customers that may be required. It is our proud boast that we can despatch most spare parts within 24 hours after the order is received.

This is a fundamental part of our customer service commitment and we believe that our customer support is second to none in South Africa.

If you have any questions regarding any of our tooling then please contact us on phone no: +44 (0)1986 874131, or email us at technicalservices@jst.co.uk. Alternatively, you can contact one of our local JST representatives; Dave Wauchope PTY Ltd or Mantech Electronics, who will be more than happy to deal with your enquiry.